For you who are not born in Sweden, and never heard about this event - "Almedalen" takes place every year on Gotland - a big picturesque island far out in the Baltic Sea. Almedalen is where society meets up across industry, academia and politics - to discuss, disagree, and agree. About actions bringing Sweden forward.
Peltarion was in Almedalen together with AI Innovation of Sweden, the national centre for applied AI research and innovation. The event was hosted by Swedbank (thank you!), and together we had a few days of creative panels about AI from a global perspective with an industrial focus.
On the agenda?
The main topics in Almedalen were AI from a global perspective; capturing national security, ethics and current status for successful AI countries. And opportunities and hurdles around AI for consumers, services and industry.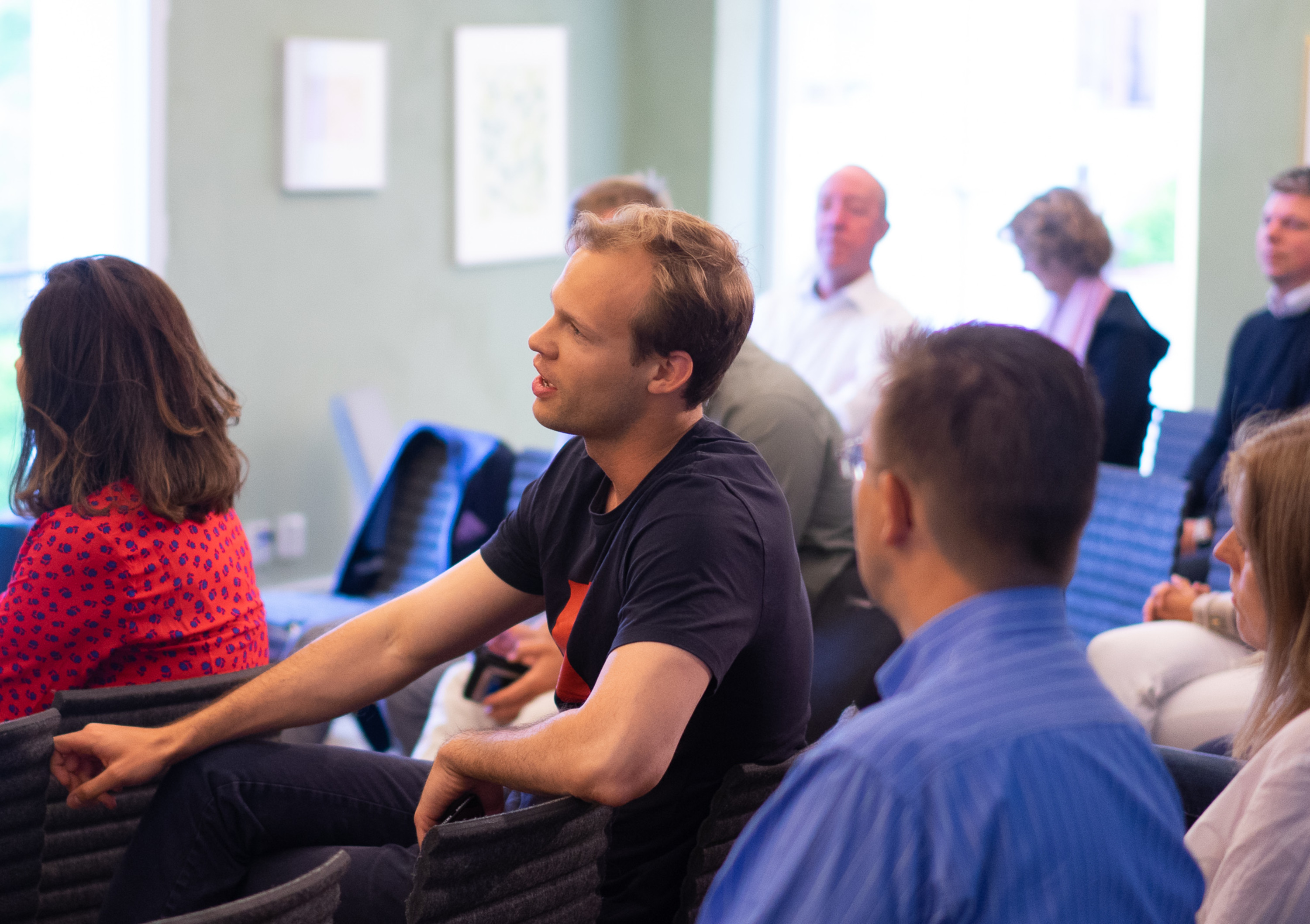 Zooming out to a global perspective
We were lucky to have tech diplomat Aurore Belfrage as moderator, and she kicked off the stage with a great discussion with General Major Michael Claesson from Swedish Armed Forces. As Michael Claesson said - "we believe AI will be like electricity, it's just a matter of time" and he shared his thoughts on the importance of keeping the man (or woman) in the loop to stay in control. And to leave the right task for the right person. Systems are good at dealing with lots of data. Humans are good at putting things in context. The key point? Combining data with humans - creates strength.
National security naturally touches Ethics, which Evelina Anttila, General Counsel at Peltarion, was on stage to give her perspectives on. Chats around AI and ethics easily get stuck in "terminators around the corner" - but Evelina took the opportunity to share Peltarion's progress about plans for a global AI council, and also brought up the possibilities in working with purpose-driven missions, especially with generation X joining the working world. 
Some thoughts on this topic from the day: "Purposeness is key" (Olof Hernell, CDO EQT) for AI to succeed. Education is another one. Speed a third. These are all aspects that the ambassadors of Canada, UK, France and New Zealand emphasized. What puts Peltarion in a rare position is the strength in data - "people want to work with individuals who pioneered in AI" - Heather Grant, Ambassador Embassy of Canada.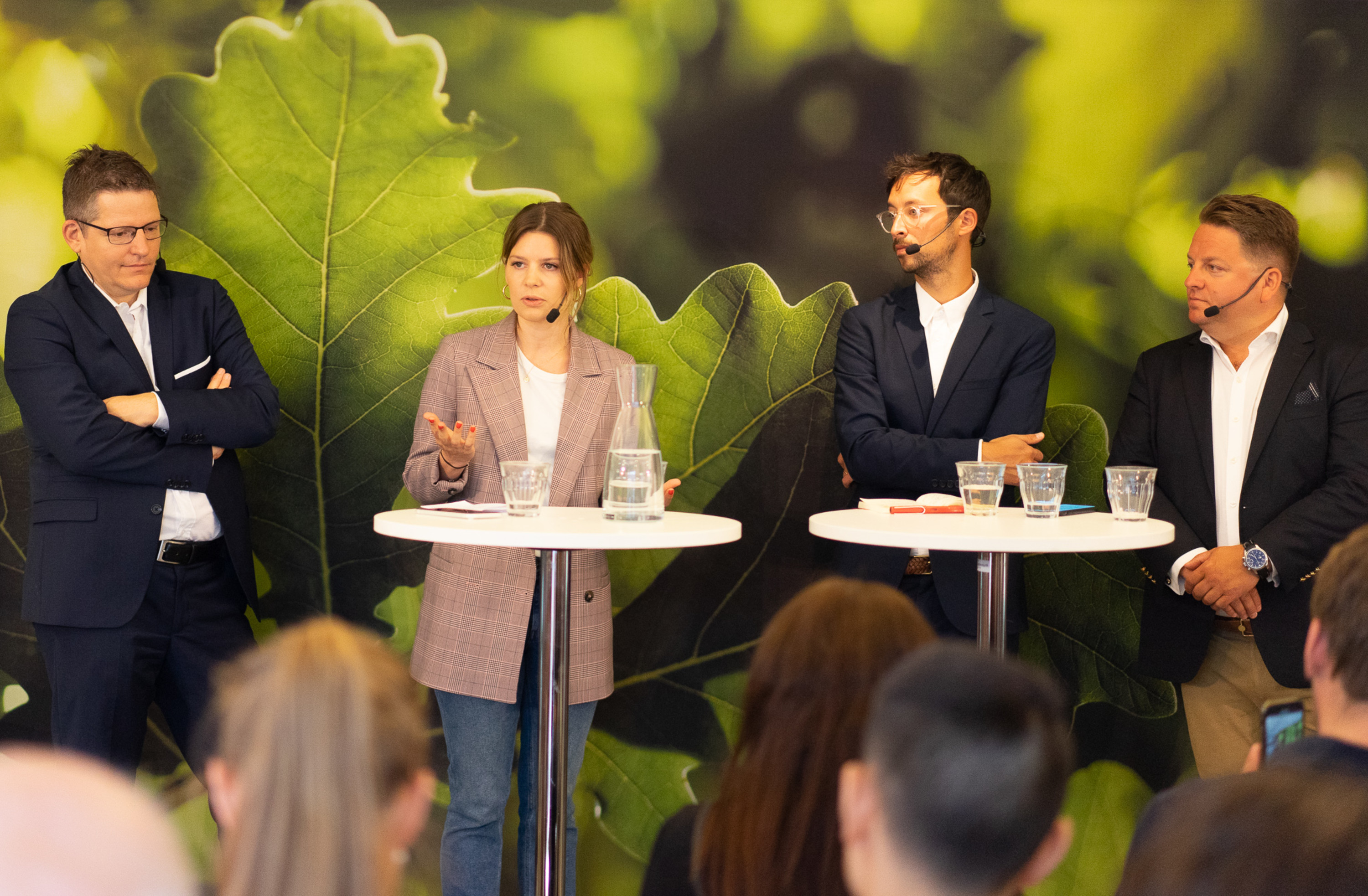 Swedish industry in a battle
Almedalen is filled with decision makers and experienced talents. But, it's quite rare to have ten of them gathered on the same stage, at the same time. Ericsson, Volvo (Group + Cars), Google, AstraZeneca, ABB, SAAB, Chalmers, EQT, and autonomous star Einride, were all present to discuss opportunities and hurdles in Swedish industry. The panel was completely killing it! Olof Hernell encouraged leadership teams to have the courage to start trusting algorithms rather than your own 25 years of experience, and that management teams need to start practicing on smaller things just to get comfortable with a new way of decision making. Olof even dared to make a call for Swedish leadership - "start with the small and not so important stuff, but with uncomfortable data, let's say… travel costs related to senior level at the company :-)
What they all agreed on - was to start trying, doing, acting (and potentially failing). Loving the words from Christian Landgren, CEO at iTeam, "Don't worry be crappy". Be more like Greta Thunberg and focus on action.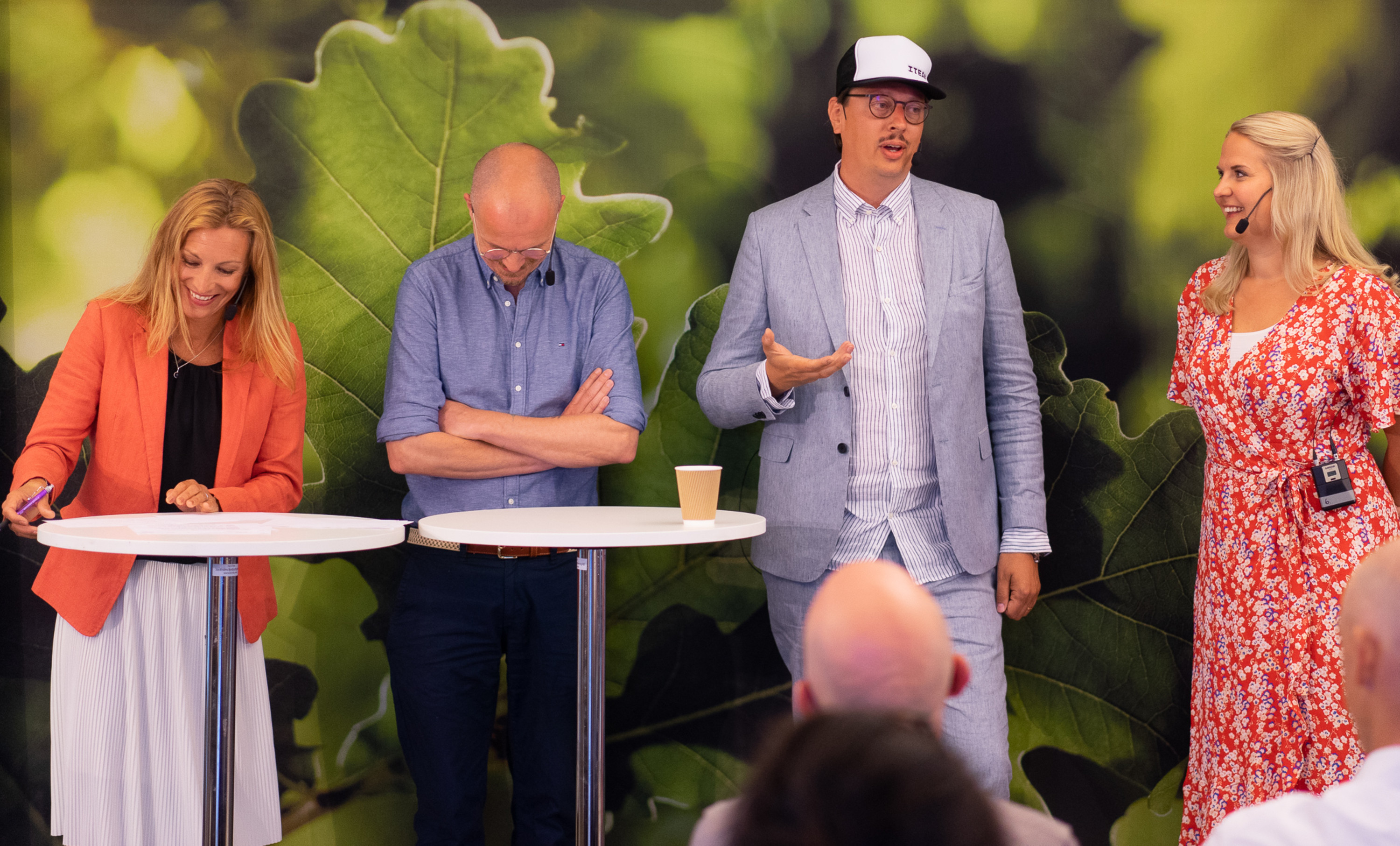 Almedalen leaves us with the feeling...
AI as a concept has moved impressively fast from buzzword to application. For a platform creator like Peltarion, this is great news. To bring this even further - we need to open up to more collaboration. The bridge between research and industry is really not that big, we just need to change the gear faster (or why not skip the gears like Koenigsegg?). The advantages with increased collaboration between countries, academia, governments and society are tremendous. 
The comment by Fredrik Blix, Principal at Cybercom, is spot on to summarize Almedalen 2019: "just like your t-shirt says - AI can advance humankind, everywhere" (pointing at Peltarion CFO Casper Norden's T-shirt during one of the panel discussions).
And yes - Lisa Åbom, CTO at SAAB Group Aeronautics, actually dared to use the word "killing -" bringing laughter to the whole room - when saying "companies like yours are usually killed by us" in the context of the question from the audience - "Why is it, that it feels as if companies in Sweden often are very slow when working with them on innovative projects?"