Another month is coming to an end – meaning our product owner, Ele-Kaja Gildemann, gives her monthly update of what's new to the Peltarion Platform!  Let's see what new updates were made in March: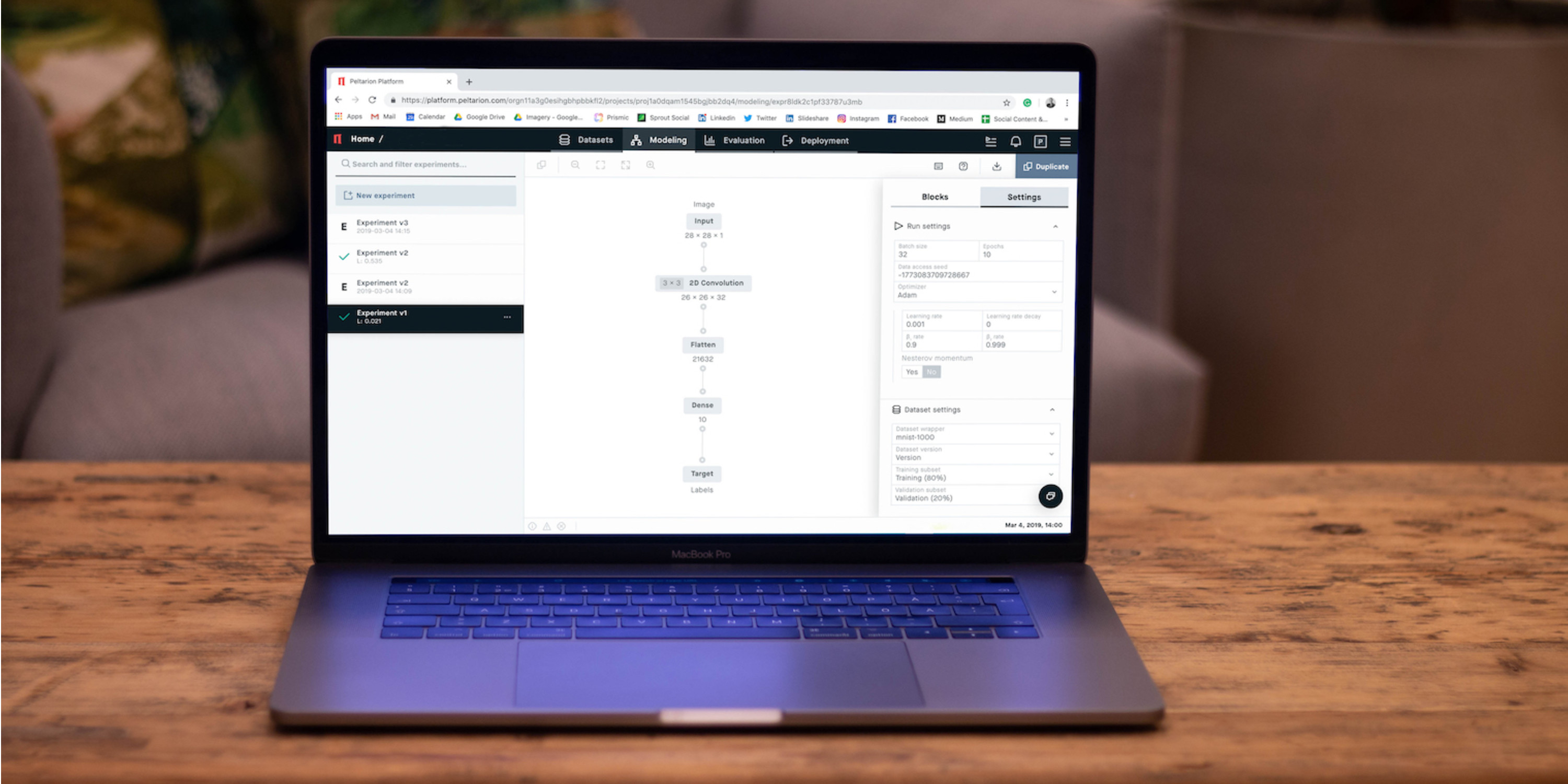 / Usability
Newly released Peltarion Platform Sidekick Beta project at your service! Great news from Peltarion's data science team warriors: we've just published a brand new open source library called Sidekick. It's aim is to make users' life easier while working with the end-to-end tasks of AI projects on the platform. As a first step, Sidekick helps you quickly handle the day-to-day tasks like bundling up data into the Platform-suitable format. Once you've imported your data, trained a good model and deployed it, Sidekick also eases sending data examples to the deployment endpoints to get predictions out.
Sidekick helps you with two main tasks:
Prepare the data into a suitable format for platform ingestion.
Run predictions through the platform REST API once you've deployed your trained model.
Feel free to pull, use and contribute. Sidekick comes with Apache 2.0 license meaning that any Platform user is welcome to use it as well as contribute and share your own tips and tricks to other users! Follow the guidelines in README to get started quickly!
/ Learn
The Knowledge center is alive and kicking. It has a brand new look, and, there's more to it. These are its main highlights:
Focus on user experience. We want to help all our users become AI superheroes.
Search capability added for all articles. It's now easier to navigate and to find the info you need, and we hope this will allow you to grow your expertise in deep learning and support your journey with the Peltarion Platform.
Future-ready. The Knowledge center will keep improving, and will always focus on enabling all our users to do great stuff on our platform.
/ Accuracy
The aggregation method for precision and recall for single-label, multi-class problems has been changed from micro-averaging to macro-averaging. For this type of problem, micro-averaging results in both precision and recall being exactly the same as accuracy, which does not provide any additional information about the model's performance. Macro-averaged precision and recall provides a complementary metric to the overall accuracy, since it will be low for models that only perform well on the common classes while performing poorly on the rare classes.
That's all for this month - stay tuned for next month's updates! And, if you haven't tried out the platform yet - get started for free here.