The Peltarion team attended this year's Slush conference – the leading startup event in Europe, which brings together over 20,000 startups, investors and entrepreneurs.
Our team joined as a partner of the Business Sweden delegation, playing an active role in numerous talks and panel discussions. For those of you who were not able to attend Slush this year or who are yet to decide of whether they to join Slush next year – here are our highlights from what were two incredibly inspirational days!
Personal reflections
Some of us were first-time attendees and were blown away by the sheer amount of people and energy. 8 a.m. day one the realization hits: This is not a standard conference. It felt more like a massive festival with a focus on celebrating "the possible." We felt overwhelming positivity about the future of AI and how prepared and willing tech teams in Europe are accepting the challenge. A primary takeaway was how tech teams in Europe are extremely competent and willing to lead the world.
The energy from small, happy and agile teams building something world-class together was truly electrifying, something we feel daily and were truly happy to witness as a standard. Participants at Slush really own the future themselves – in comparison to mainstream businesses, who may not always see the challenges ahead and, subsequently, the necessary changes that need to be made. Slush is also a great place to network, with both other startups as well as with more experienced business leaders.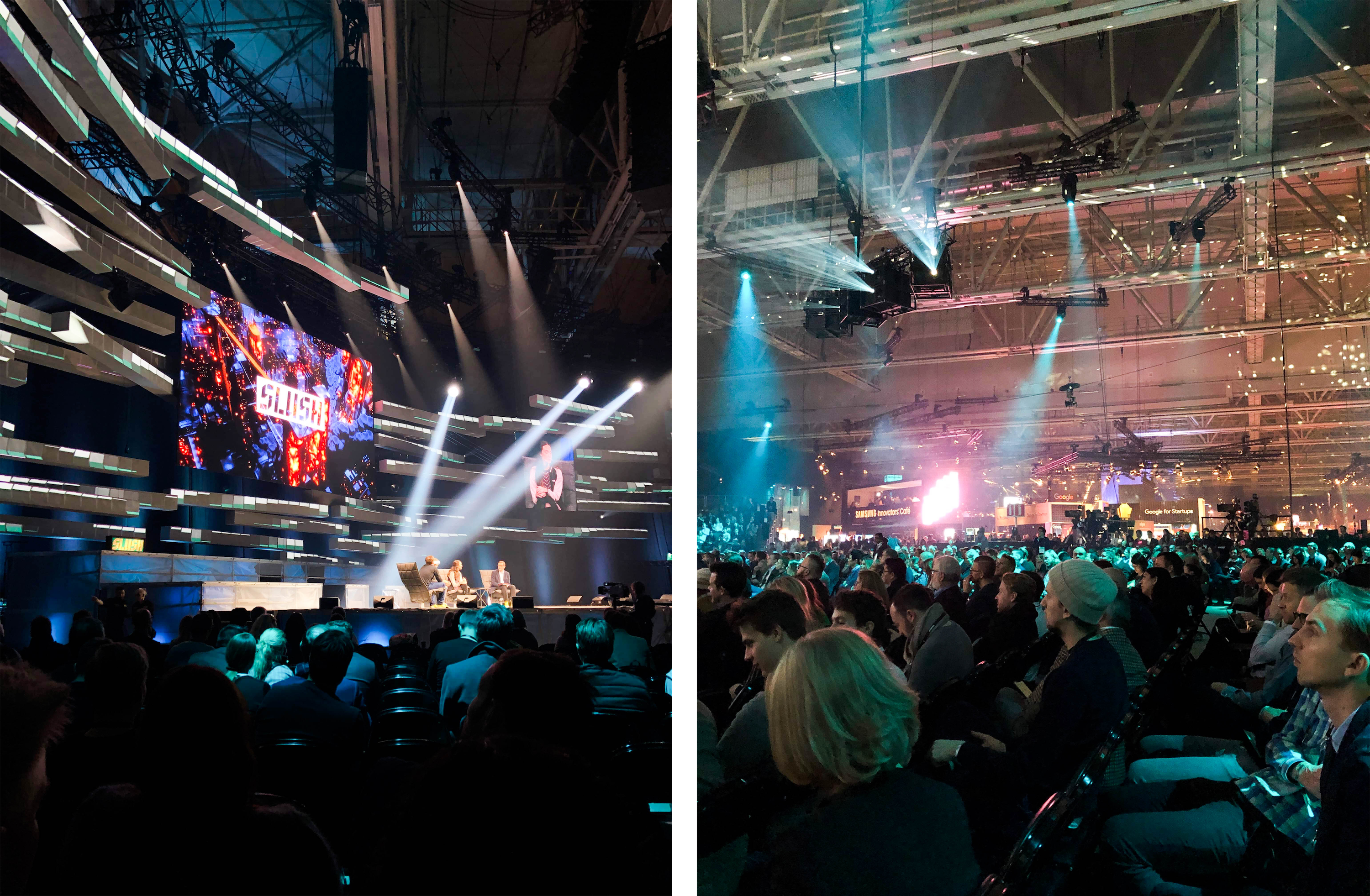 There were a lot of interesting talks and presentations on AI, and it's made very clear that many organizations and leaders are looking at this area with great interest. However, it was apparent that there is still some confusion about what AI, machine learning and deep learning can and cannot do. Fortunately, attendees see opportunity in AI – which is very promising.
Presentations and workshops
Our CEO and co-founder, Luka Crnkovic-Friis, participated in several panel discussions, including the thought-provoking panel "AI – a view of the forefront practitioners," and shared practical advice on how to deliver meaningful results from AI projects.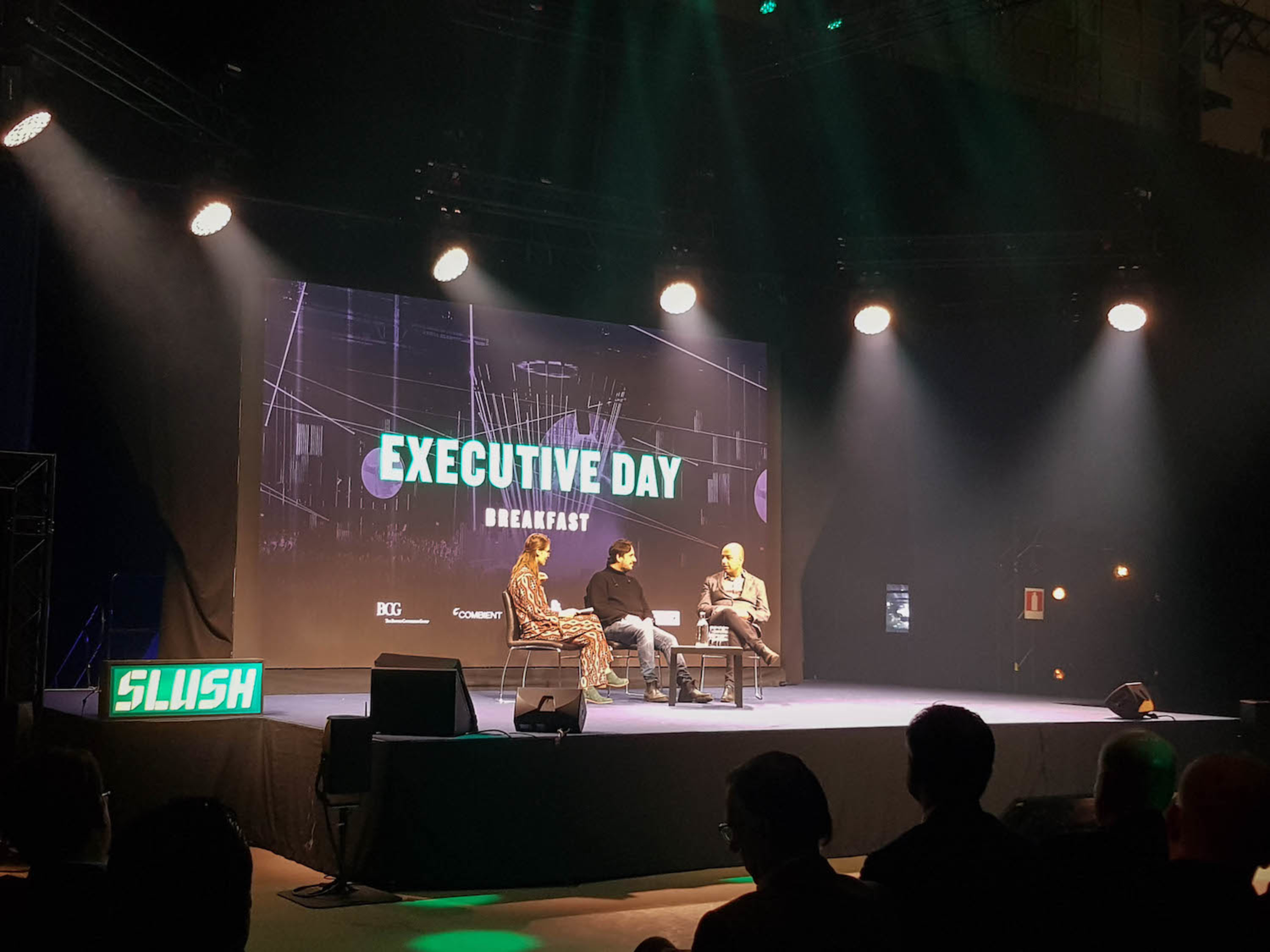 We also co-hosted a keynote speech, "Good society in the age of AI," alongside Alexander Stubb, VP of European Investment Bank and the former Prime Minister of Finland, Nick Clegg, former Deputy PM of the U.K. and Pekka Lundmark, Chief Executive of Fortum. The keynote focused on the importance of small countries collaborating within the field of AI. For example, countries like Sweden and Finland may be limited in the size and scope of their resources in comparison to the U.S. or China, but do maintain a collaborative culture that is capable of propelling their status in the field. To learn more about the Nordics' ability to catch up in the global AI race, read "Can Sweden keep up with AI investments around the world?" by our colleague Anders Arpteg.
Evelina Anttila, Peltarion General Counsel, participated in a panel discussion with Sweden's Minister for Enterprise and Innovation, Mikael Damberg and IBM's Patrick Couch, to discuss how AI is changing our society. A key takeaway was observing Sweden's commitment to working together with companies such as Peltarion to enable more people to enter and gain value from the field of AI.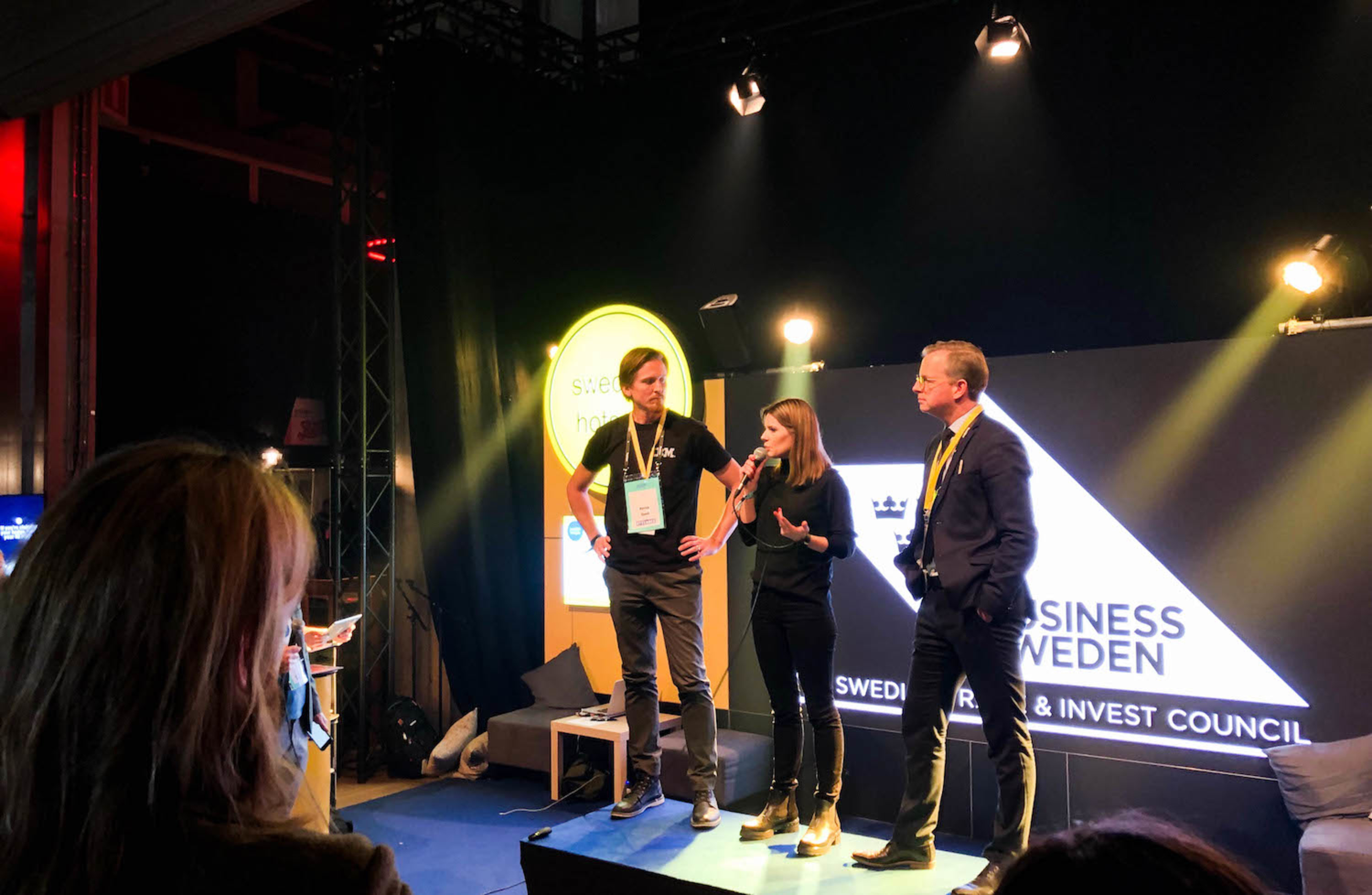 Additionally, we co-hosted an exciting workshop with our partners PwC and Silo.AI called "Artificial intelligence and business," where we gave business leaders an end-to-end view of how to plan and deliver AI projects. We also provided an introduction to a working model for creating value using AI: Start small, find people you trust and start now.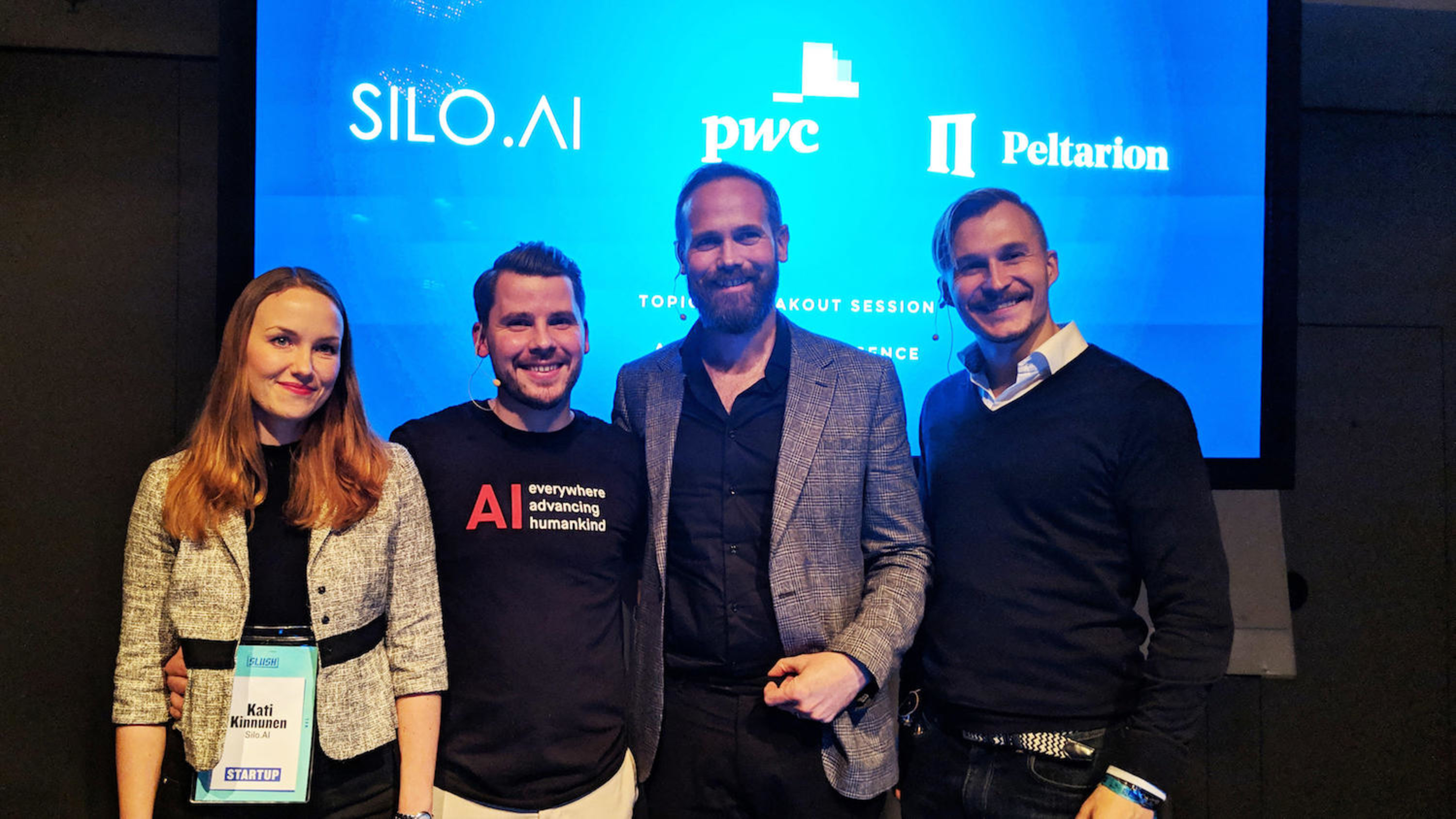 At Peltarion, our vision is to make AI accessible and affordable in order to advance humankind. The value of attending Slush really helped solidify this mission.
Make sure to get your tickets for Slush 2019 – and we'll hope to see you there next year!