May 2019/ We're excited to launch the Community Edition of the Peltarion Platform, giving everyone FREE access to our product, with a generous compute and storage starting package.
Our vision is "AI everywhere, advancing humankind," and we believe that the Community Edition perfectly supports this, and is one step closer to achieving our mission of making AI technology affordable and usable for all. The Peltarion Platform is a first-of-its-kind platform allowing you to create your own deep learning AI models, based on your data.
The Community Edition gives you full access to all functionality on the platform. It's a fast and simple route to building and deploying deep learning models using a visual, end-to-end development environment, and putting them into production to solve real-world problems. The Peltarion Community Edition is designed to complement our core offering, working with businesses to support them in operationalizing AI.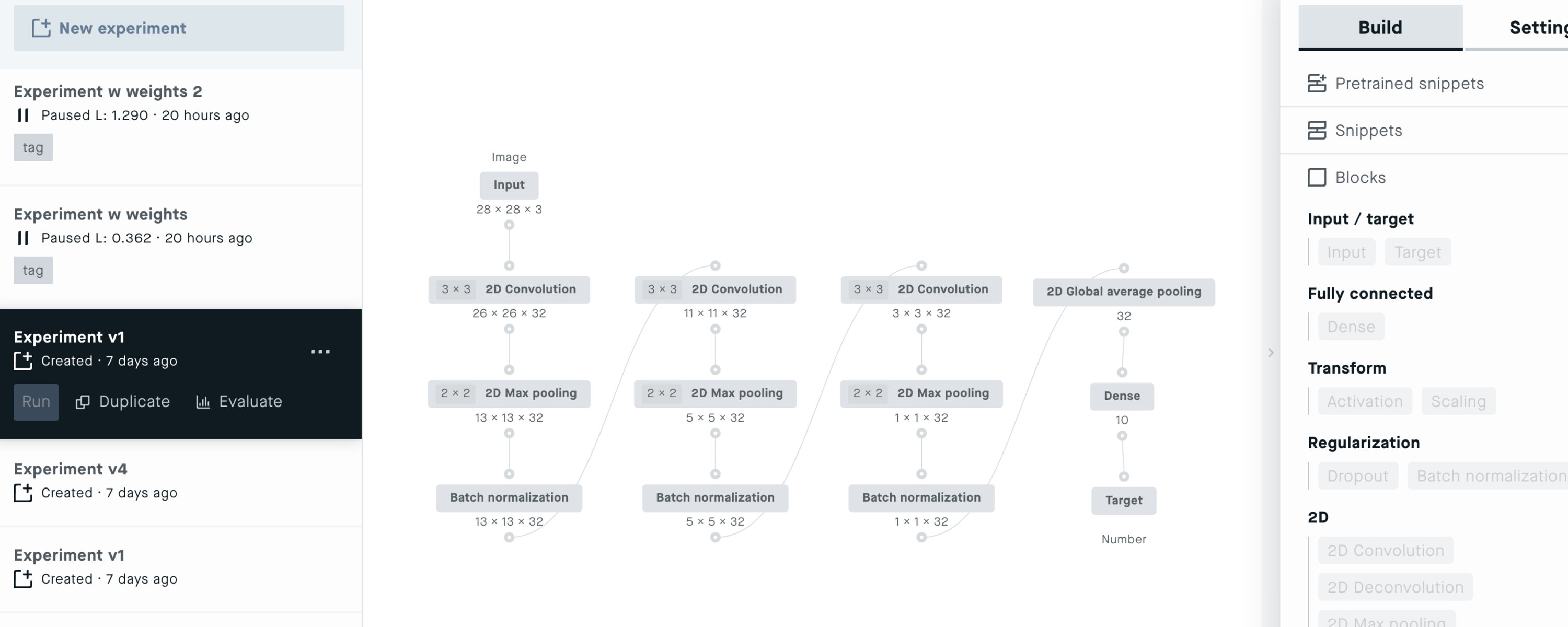 What's so good about it?
It's fast. Fast track through the full development cycle, from data to deployment, on one web-based platform.
Everything you need is in one place. The intuitive, integrated visual development environment requires no coding. Use the pretrained models or build from scratch.
It's easy to deploy. Enable APIs to generate predictions right from the platform, with all experiment, deployment and data versions stored automatically.
It's free to start. It costs you nothing to get going. Any further compute or storage can be purchased at cost.
We're here to set you up for success! Your Community Edition membership includes support in the form of our Knowledge center (free access to documentation, tutorials, how-to's and FAQs) and access to expert data scientist knowledge during our webinars. All of this, to help you learn how to get the most from your free access.
We invite you to join our journey to make AI completely operational with our cloud-based, easy-to-use platform.
Sign up for free here.