Sep 2019/ More, more, more! September updates on the platform make your life just a little bit better. Check out the latest developments on the Peltarion Platform: 
/Usability 
More snippets with weights available!
Long story short, we improved the concatenation capability, namely, providing the Concate-block now with a numbered list of inputs. This enables us to provide more snippets with pre-trained weights like Densenet and Inception. These snippets are good for image classification, regression and feature extraction. Now they also come with weights trained on the whole ImageNet, providing more transfer-learning options and reducing training costs for you.
Get Quick helped with our online chat
Quick help is now available through our online chat, where you can get tips for helpful tutorials and documents as well as talk directly to our machine learning support engineers. Press the red bubble in the lower right corner to start chatting.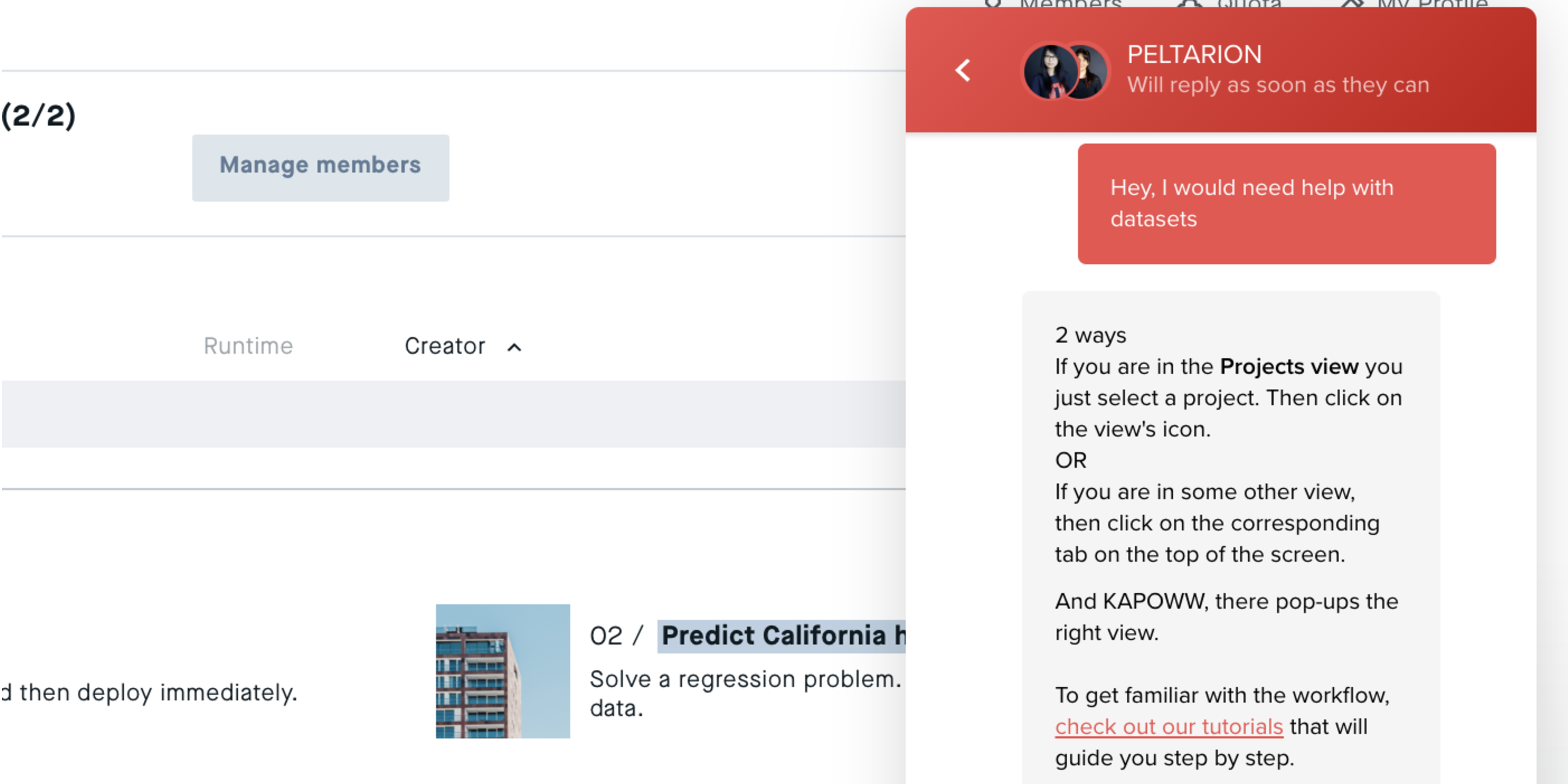 More helpful tutorials! 
Our two latest tutorials show you how to:
That's all folks. Keep an eye out for our next big feature coming by the beginning of October!
Still haven't tried the Peltarion Platform? Sign up to our community for free here, and get your deep learning journey started.