Get to know us and join our mission
Peltarion provides an operational AI platform for producing real-world AI applications at scale and at speed. It's user-friendly, intuitive and end-to-end.
Our vision – AI everywhere advancing humankind
AI is the most transformative technology of this century.
Every positive leap for mankind has been fueled by intelligence - technical revolutions as well as achievements in sustainability, business or democracy. Now with the advent of AI we give ourselves the opportunity to massively expand our intelligence.
Our lives are already being dramatically improved by the technology. From healthcare to transportation, from weather predictions to preventing crop diseases.
But that's just the start. AI will enable businesses and organisations to provide context and understanding for what can seem like random connections.
AI allows for the cross-pollination of businesses and processes across industries. It creates new, faster, better, more efficient ways of what we are already doing and and finds new ways to solve real-world problems.
It's fueling a new pace of innovation that will, and is, advancing humankind. That's why we believe in the good of AI.
Our mission – to make AI technology useable and affordable for all
In 2006, we launched our first product, Synapse, a Windows-based tool to help organisations design and train neural networks. Working closely with hundreds of businesses gave us a wealth of insight into how AI and deep learning could be used practically to solve real-world problems.
We also learnt a lot about the barriers that prevented most organisations from using AI: the skills needed were very scarce, and therefore very expensive, and the technical and infrastructure requirements were extremely complex.
This problem remains. Although we have now many more tools, some of which are free and open-sourced. But for AI to be useable to the many it needs to be able to solve real-world problems.
It must be made operational. That is, usable and affordable.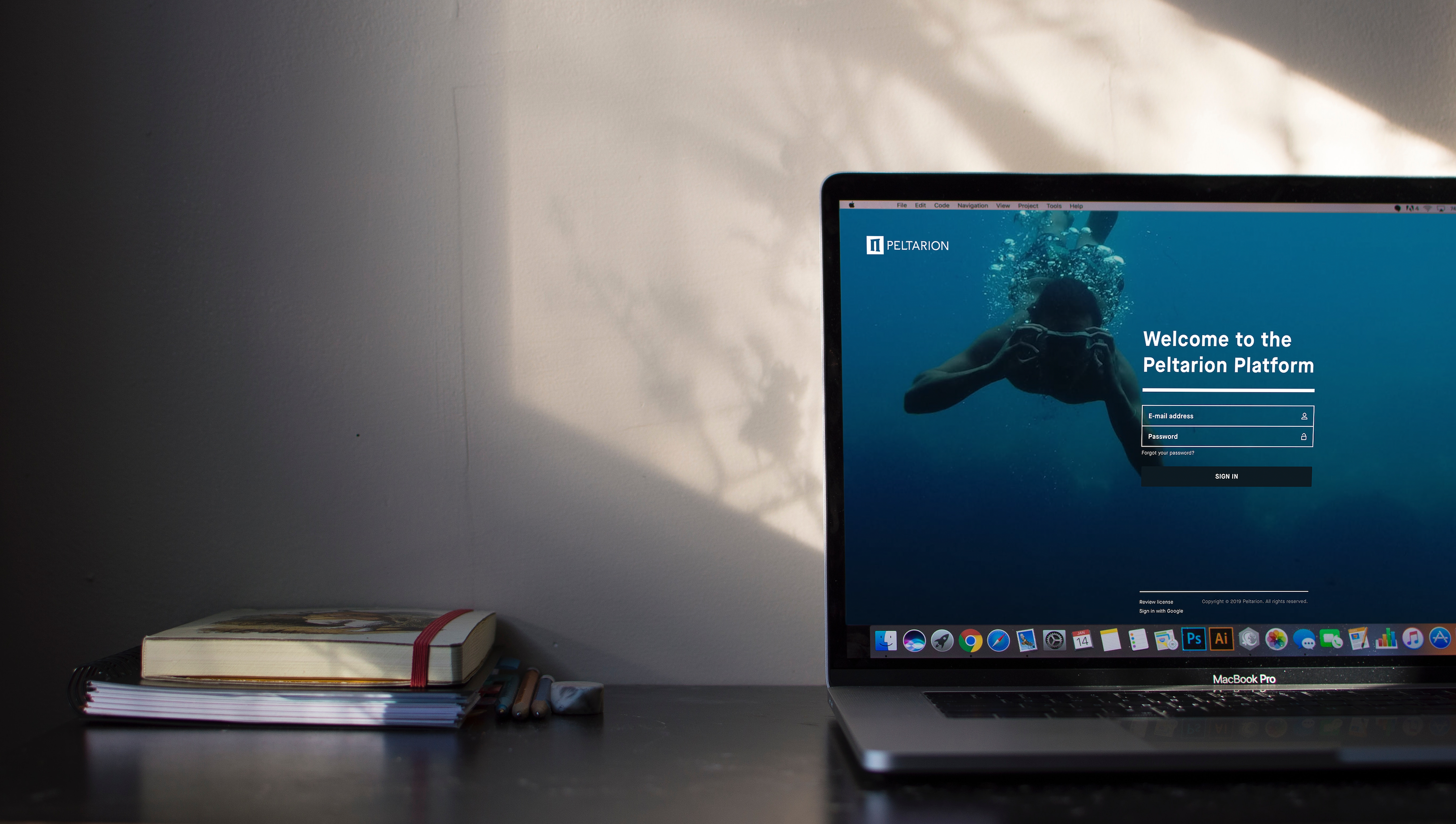 Turning promise into operational AI – what we offer
Created by Peltarion based on over 30 years' experience deploying AI to solve business problems, the operational AI platform allows users to create AI applications that solve real-world problems at scale and at speed.
The platform has an easy-to-use graphical interface which makes modeling and deploying AI simpler, faster and more affordable by reducing the need for specialist AI skills and infrastructure.
This  empowers developers, who are not neural network experts, to tap into the power of the technology and solve problems themselves – and at a much lower cost.
With Peltarion, all companies, from startups to large established companies, can go from proof of concept to usable, scalable product without new infrastructure or large investments.
Business is ready for AI, with Peltarion AI is ready for business.
The Peltarion team
The Peltarion team is led by top engineers from Spotify, Skype, King, TrueCaller and Google. While they come from different backgrounds, they all share the same pressing motivation: to make AI technology useable and affordable for all.
Over 300 companies and organizations have used Peltarion's AI technology including NASA, Tesla, iZettle, General Electric, Dell, BMW, Deutsche Bank, Lloyds Banking Group, and the Universities of Harvard, MIT and Oxford. Peltarion was founded in Stockholm, Sweden in 2004.
Join our mission
Get the latest updates from Peltarion
Stay in the know by signing up for occasional emails with tips, tricks, deep learning insights, product updates, event news and webinar invitations.
We promise not to spam you or share your email with any third party. You can change your preferences at any time. See our privacy policies.
Welcome aboard, thanks for signing up
Please check your email inbox account to confirm, set, or update your communication preferences.